Memphis brides & grooms, we have a wonderful event to share with you!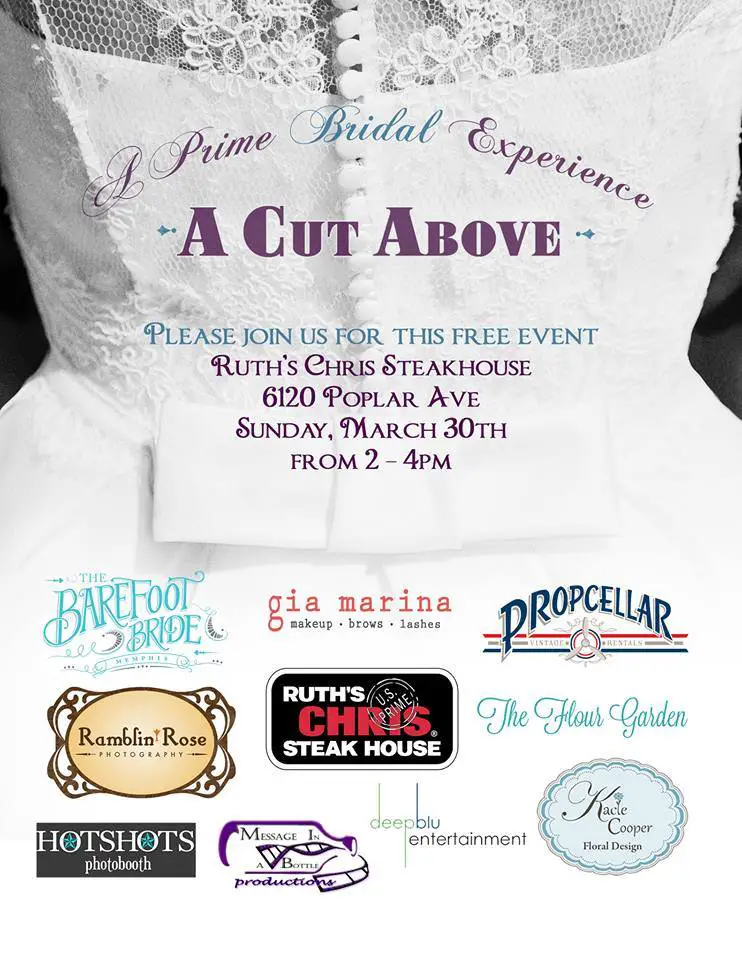 This upcoming Bridal Experience at Ruth Chris will feature amazing food and allow you to meet fantastic wedding vendors.
Several amazing wedding vendors we have featured here will be in attendance with specials you can't get anywhere else. Attend and meet these awesome vendors:
The event is completely free. All you need to do is show up and enjoy! See you there on March 30!