Of course your wedding is going to be the best day ever! That's why we are in love with these Best Day Ever banners from The Lovely Glass Jar. The banners are the perfect signage for wedding decor or as a prop for your wedding day photos.
The Lovely Glass Jar makes several options of the Best Day Ever banners in a variety of options – lowercase, all caps, gold sparkle, etc.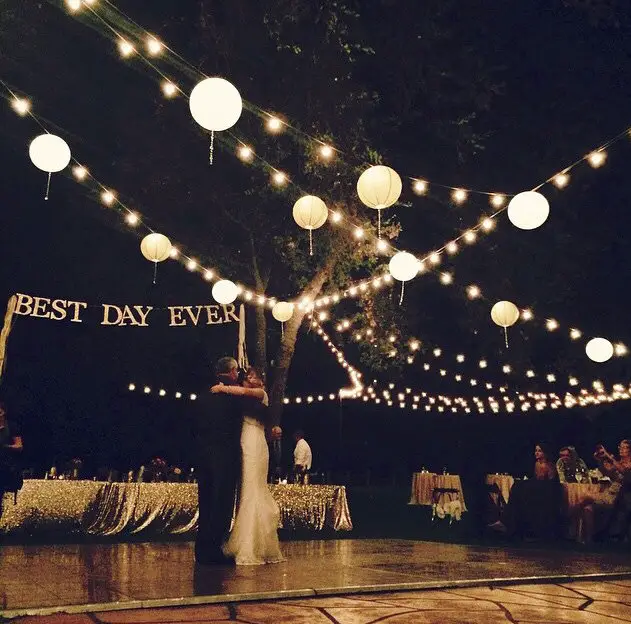 Via: The Lovely Glass Jar
Best Day Ever banner – all caps. This all caps banner is gorgeous as a prop or hanging as wedding decor. It is large enough to make a dramatic statement at your ceremony or reception, as seen in the real wedding above.

Via: The Lovely Glass Jar
Best Day Ever banner – gold sparkle. The lowercase gold sparkle banner is all fun and happiness. It's perfect for a gold wedding or to add a bit of sparkle and fun to any wedding.
With a variety of sizes and the ability to customize to fit your wedding style, these banners are a great addition to any wedding decor and a fun way to add handmade wedding items.
Want a best day ever banner for yourself? Visit The Lovely Glass Jar's Etsy shop to learn more and purchase one of the best day ever banners for your best day ever.